With a standalone dashboard account, all of your settings, entry logs, user journeys etc are managed directly on the kiosk. The dashboard is used only to view your registered kiosks and add kiosks to your account. You will notice that other features are greyed out and you cannot click on them.
To register a kiosk, click on the Add Button and then select Kiosk.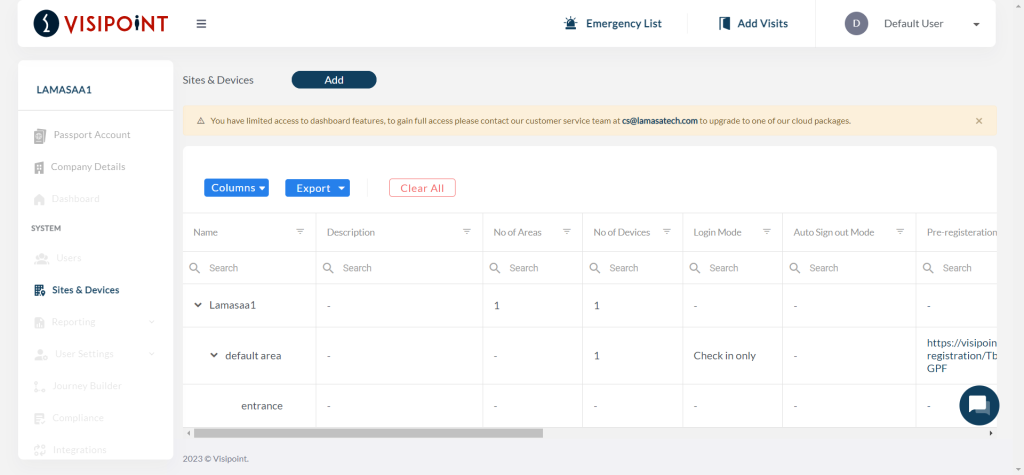 Once you click on Add Kiosk you will be presented with the below pop-up that will ask for the kiosk information.
The Android Serial No and MAC address can be found by clicking on 'View Info In QR Code' under the QR code on the kiosk. The LamasaTech serial number is on the sticker on the back of your device.
Once you've filled in the information, click Submit and your kiosk will be linked to your standalone dashboard with view-only functionality.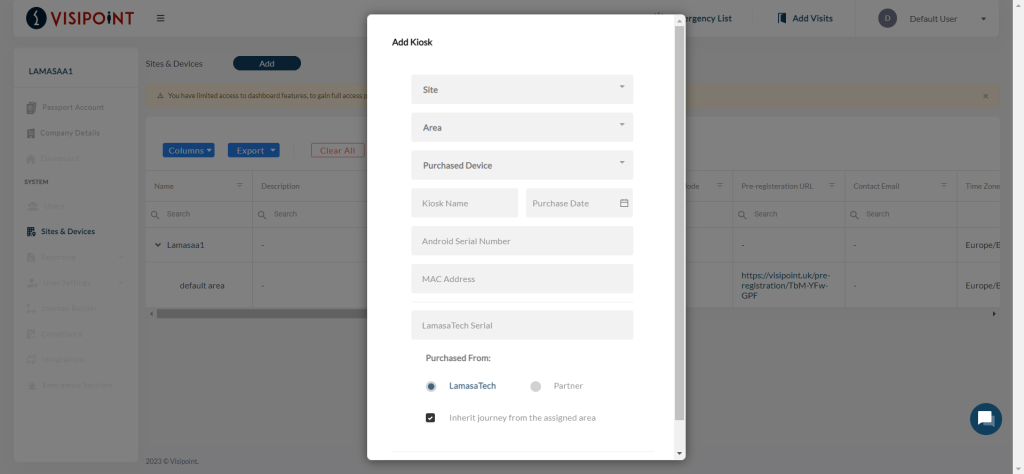 The kiosk will be add with Not Synced Status, Now go back to your Kiosk and select Confirm to accept the registration.
Please note that the kiosk status on the dashboard will show as not synced as you need to updgrade to cloud package for the sync to happen and establish cloud connection
If you would like access to the dashboard remote management features – including bulk user import, online journey builder and entry logs – you will need to upgrade to a cloud account by purchasing a cloud subscription.
To upgrade to a Cloud account for full access to all dashboard features, please contact your account manager or use the live chat bubble in your dashboard to chat with our team.