If you are getting set up for the first time, please follow the steps in this article.
Online Registration Steps
When setting up your kiosks for the first time you will be taken through the process of setting up a VisiPoint account and registering your kiosk. When the application opens on the kiosk you will see the screen below.
The first thing you will need to do is choose your company server region from the drop-down menu. This is the region where your data will be stored.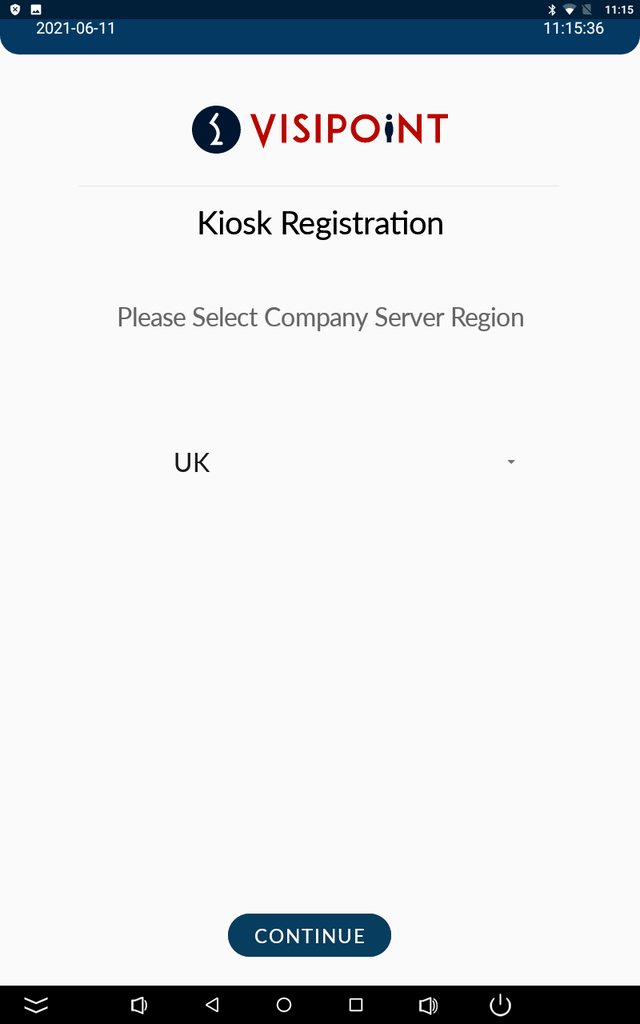 Then it will take you to this page: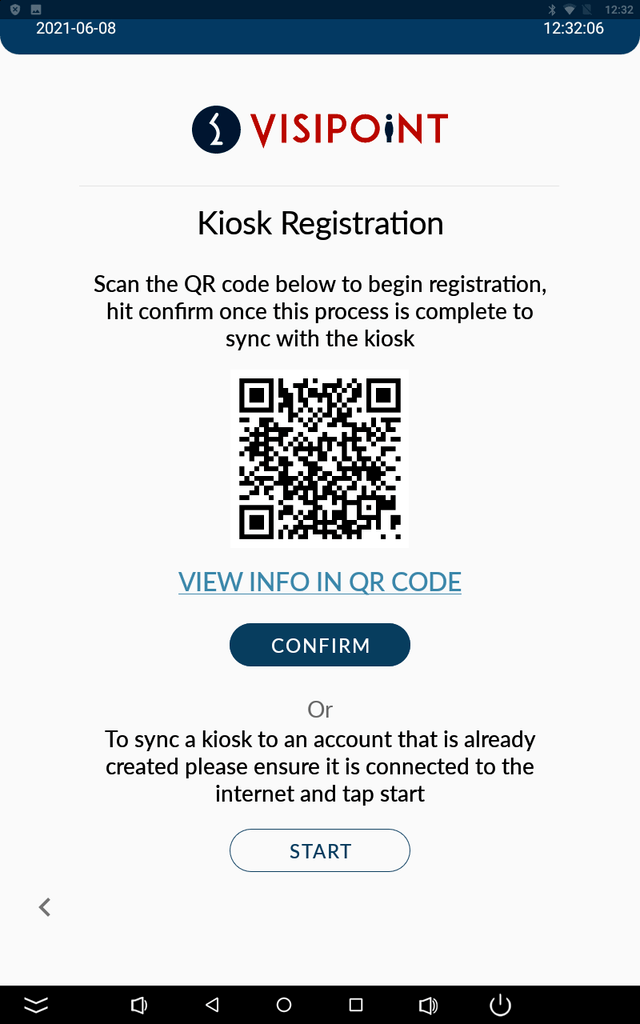 Scan the QR code with the camera on your mobile device and it will take you directly to the web portal to register. Alternatively, you can click on 'View Info In QR Code'. This will give you the URL for the web portal which you can type into a web browser on your mobile or computer.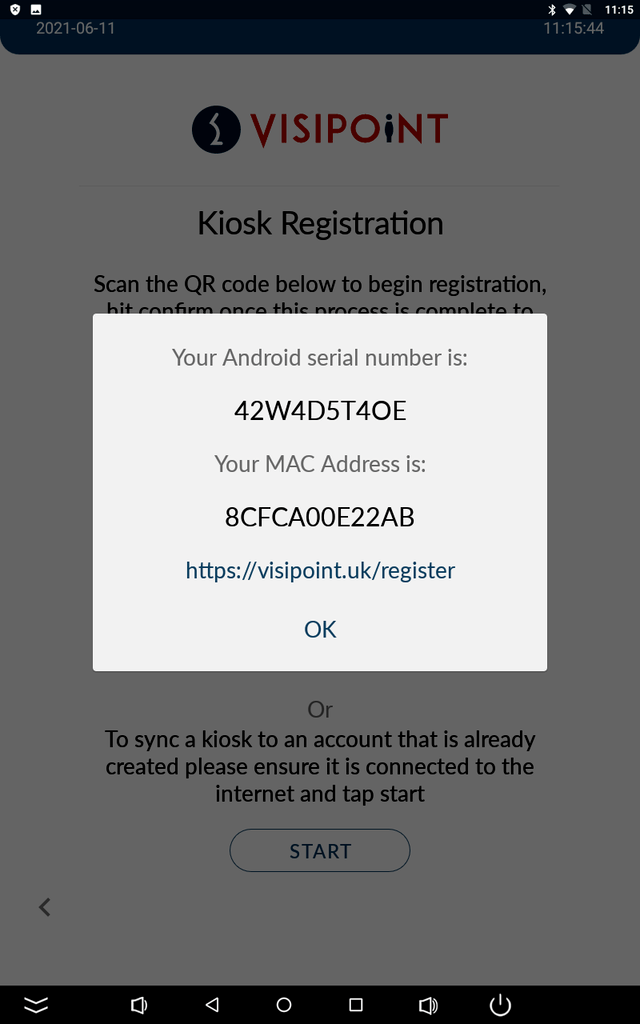 On the web portal, you will see 2 options. You should select the Company Dashboard option and follow the steps. You can learn more about creating an account in this article.
You will be asked to input the Android serial number and MAC address on the last page of the registration in the web portal.
Once you complete all the steps and register successfully you will be taken to your VisiPoint dashboard, where you can see the kiosks registered to your account.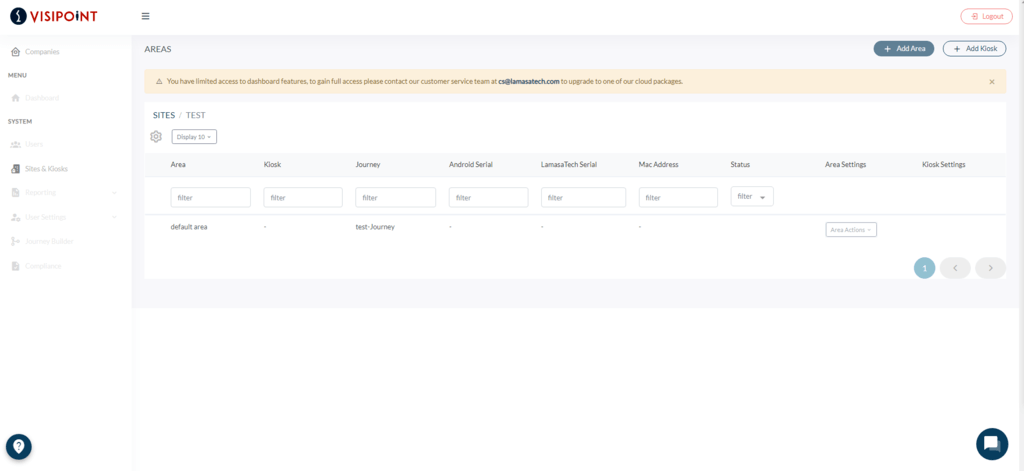 With a standalone account, you can only see the kiosks you have registered. To utilise the other functions of the dashboard, such as group your kiosks into areas, import user lists and view your logs remotely, you will need to upgrade to a cloud account.
To upgrade to a cloud account, please contact your account manager at LamasaTech, our team using the live chat bubble on the right of your screen or email us on cs@lamasatech.com.
To complete the process, please go back to your kiosk and click the blue confirm button under the QR code. You will see a success message to let you know that the kiosk is registered successfully.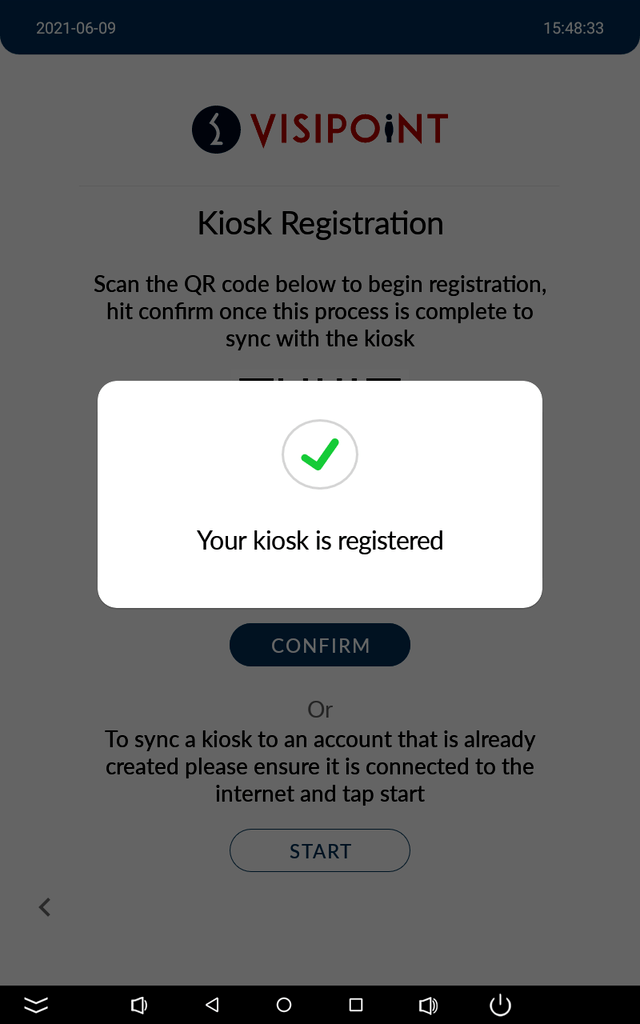 Once done, please Go to Cloud Status and Click Connect to ensure connection between your Kiosk and your Dashboard is established.