Within the Visipoint dashboard, your list of admin staff can be accessed from the 'Employees' button. Note – this is different from being listed as 'staff'; administrators can view the entirety of the dashboard, make changes and amend records. They can also produce reports that go into granular detail.
You can access the 'Employees' list in the top left, underneath the logo and your photo.
To add a new admin member:
Click employees from top left of dashboard.
Click 'Add new employee' button.
Enter their username and email.
Select their role. This indicates their level of access – Admin or Super Admin*
Hit 'Add'
The staff member will receive an email with their username and password.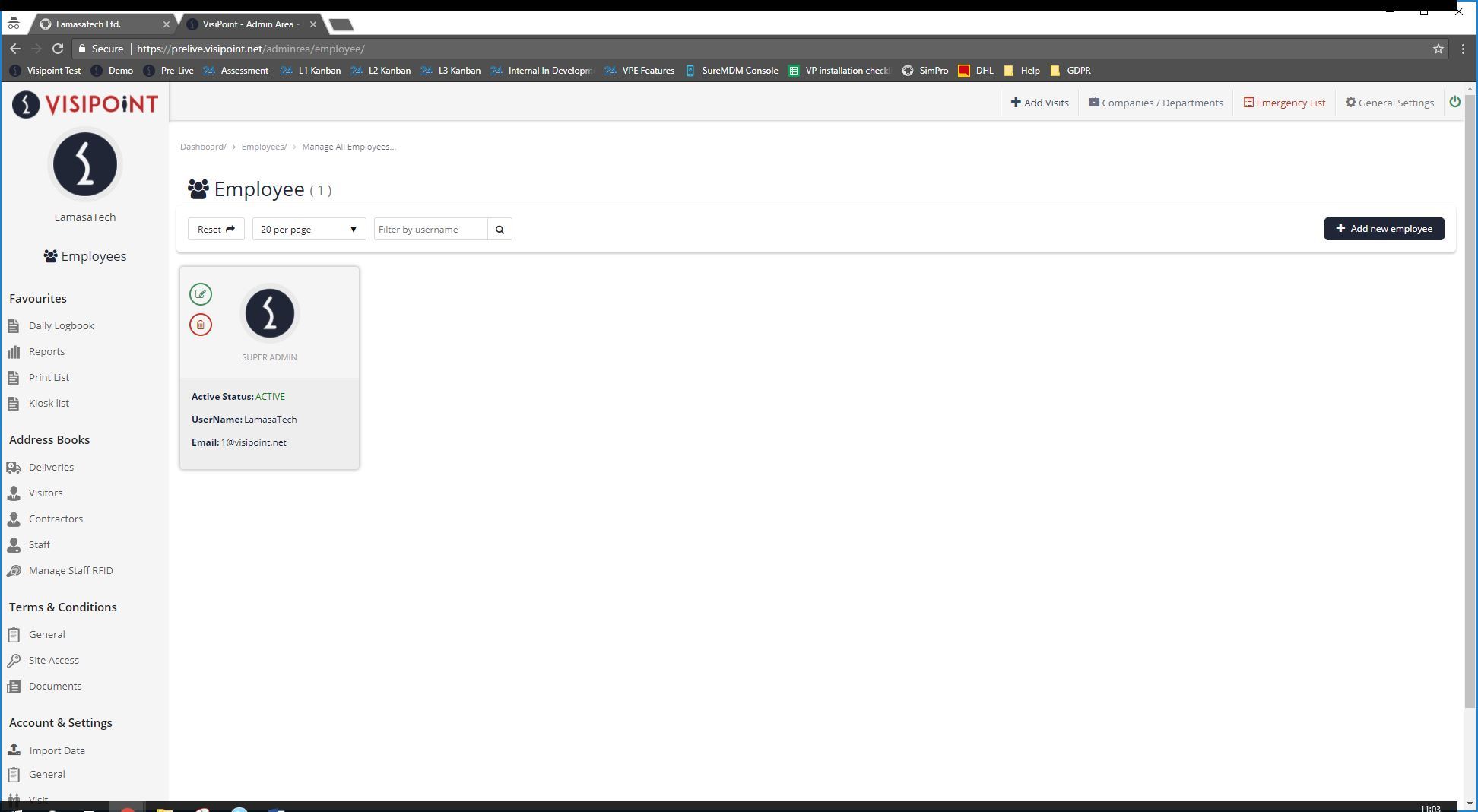 *Super admin is the highest level of account. Super admins can add other admin employee accounts and delete records.
Need some extra support? You can speak to our technical support team on + (0) 191 341 0016.