Only your Employees can add 'Staff' profiles in the Dashboard. Staff can create their own visitor appointments and have a log in to the portal, which will be emailed to them once their account is generated. However, your staff can only see information relating to them and appointments they have made or hosted.
Staff are your primary Hosts, and will appear as a potentially selectable Host if their name is entered into the kiosk when a visit is created.
To add a Staff member, click 'Staff' from the left hand menu in the portal. You'll see two buttons on the top right of the screen. Add New Staff creates individual profiles, Bulk Create Employee Accounts allows you to upload a pre-prepared spreadsheet and create accounts in bulk.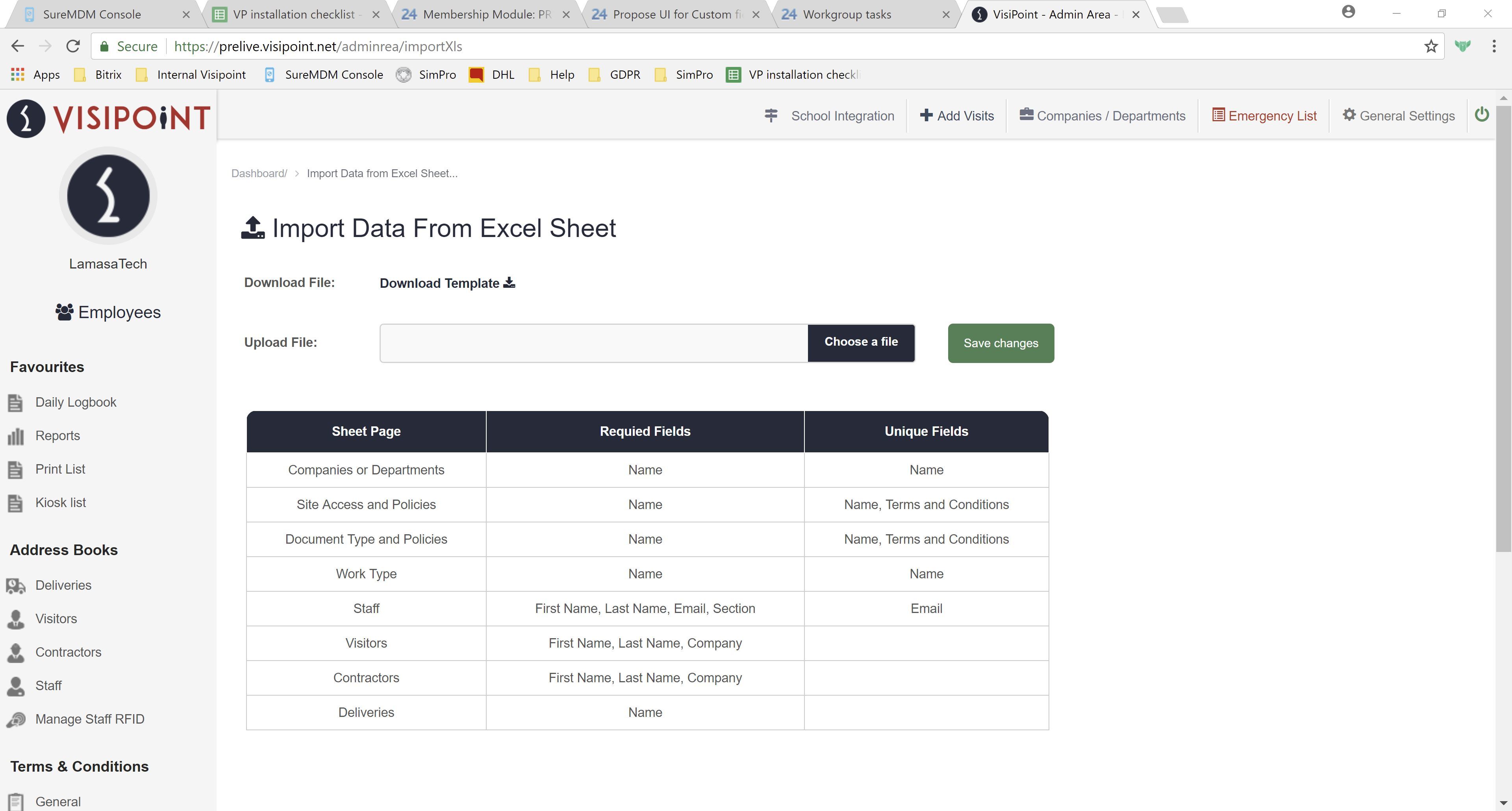 Warning: If you bulk import Staff data and already have existing staff with their own settings, these will be removed as part of the bulk import process. It is important that you check that the data you're importing is correct and up to date, and if new RFID PINs are generated that staff are aware that there has been a change. It is often a good idea to use the Print PINs function upon completion of a Staff Data import.
You can also import data using the 'Import Data' button towards the bottom of the left hand menu. Within this area there is a template spreadsheet that you can use to ensure that your data is formatted correctly before it is entered; click the 'Download Template' button at the top of the page to get it
Need some extra support? Get in touch with our expert team.