Towards the bottom of the left hand menu within the Visipoint Portal, there's a button for General settings. These can only be accessed by Admins, and are mainly used as a point of reference, though some of the information captured is also used to identify responsibilities across the Visipoint System.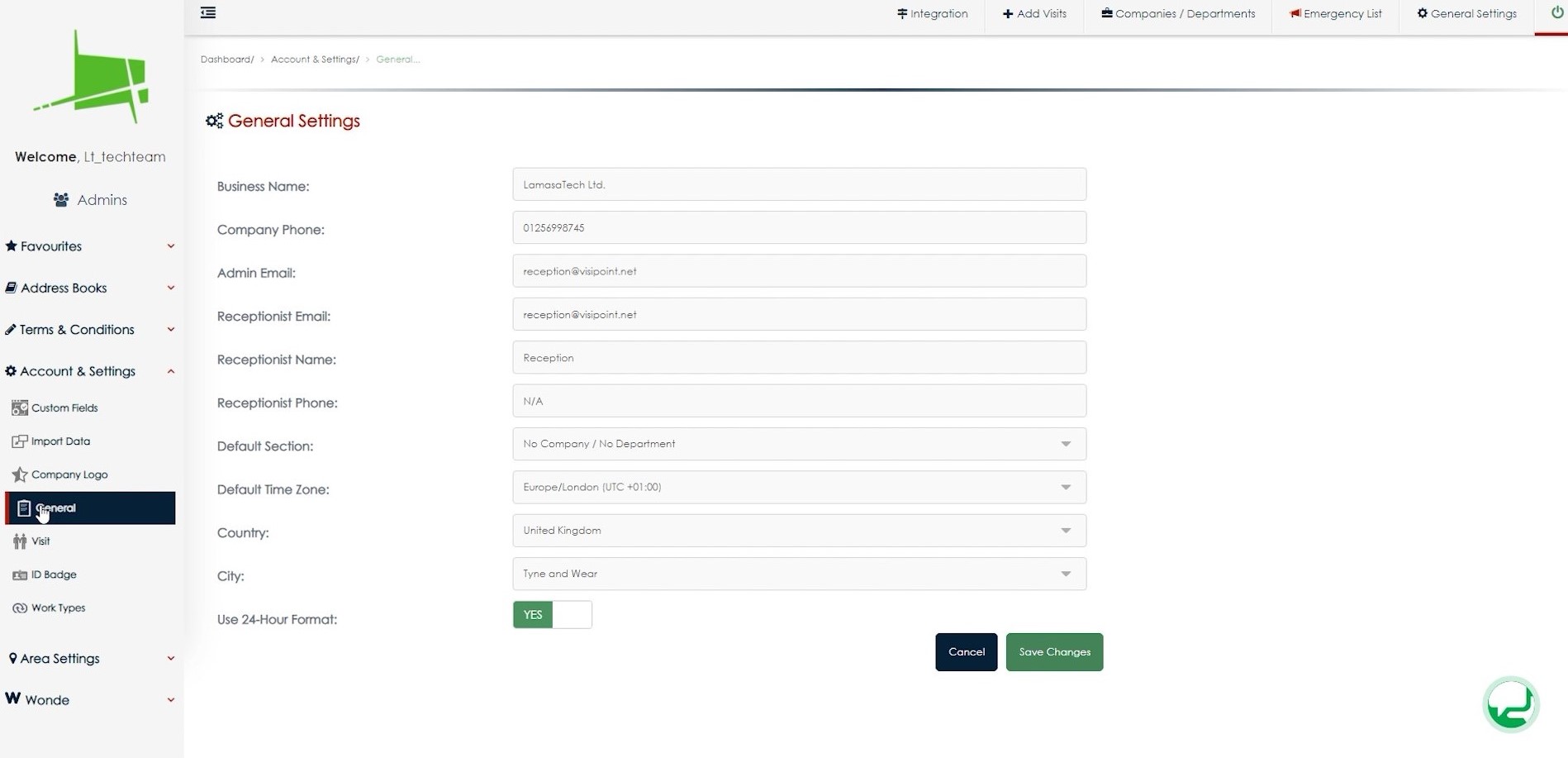 You can also save your receptionist's details here.
Under Company Logo in the menu, you can add your logo. In the top section you can add your company logo for the dashboard which will appear in the top left corner. Just click the change/upload photo button, select your logo from your files and click save changes at the bottom. Then below you can add your logo to appear on your kiosks when in light theme or dark theme.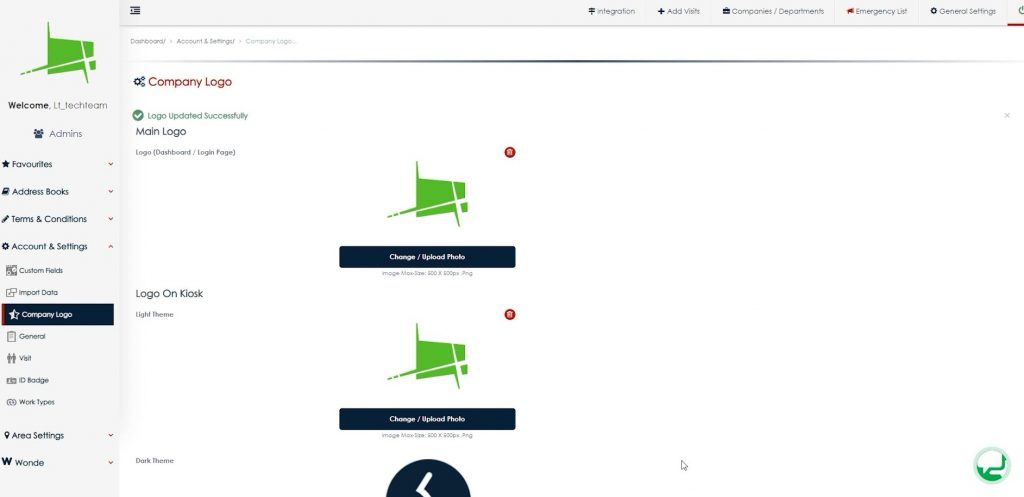 For the light theme you'll normally select your standard logo in colour. If you want to use the kiosk in the dark theme you may select your logo in white or inverted colours so it displays well against the dark theme. You can test the logos out and change them later if you need to.
Need some extra support? Get in touch with our expert team.