Setting general terms and conditions
Within the Portal, using the left-hand menu you can select General Terms and Conditions.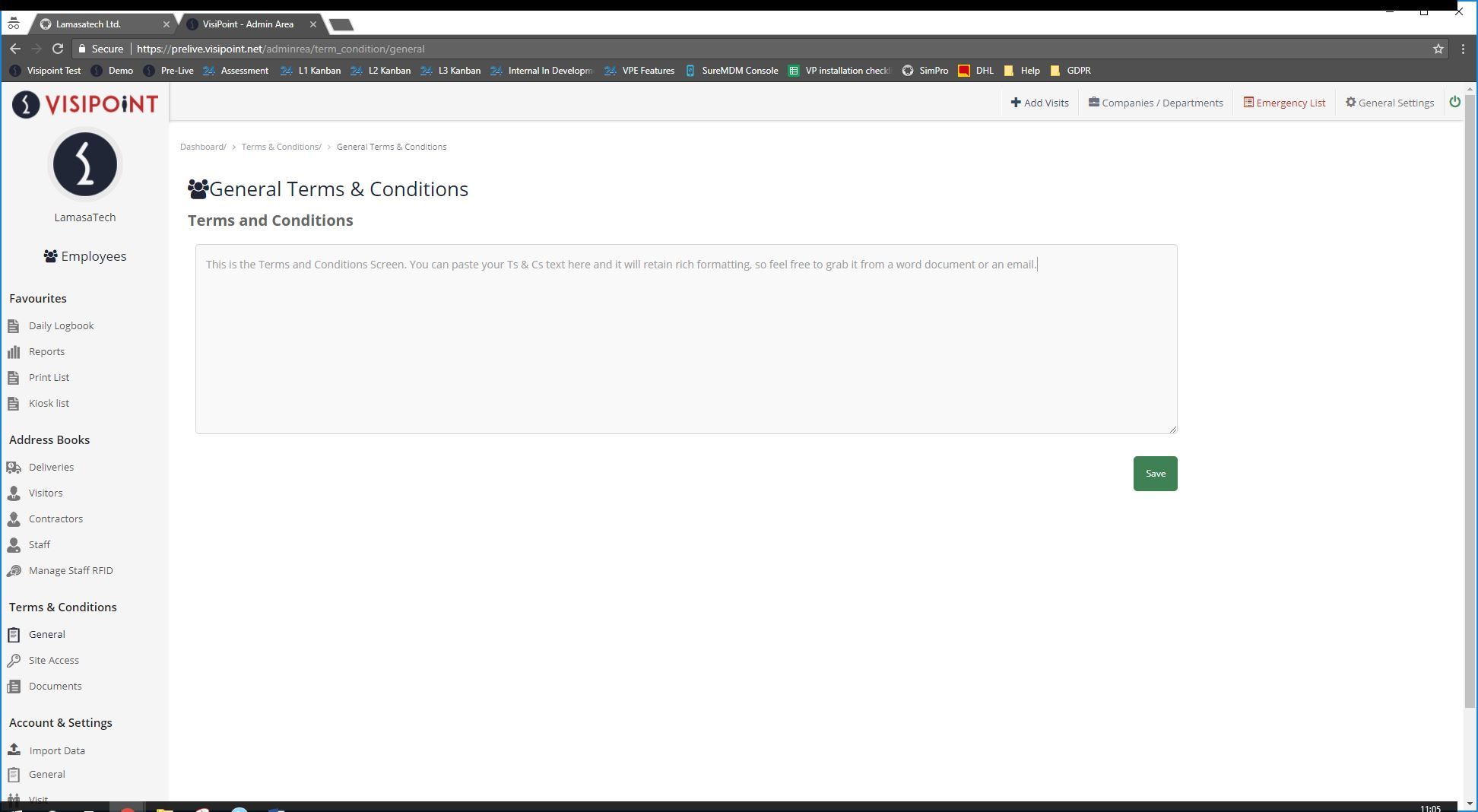 These are the Ts and Cs that will usually be accepted at the kiosk upon sign-in. You can paste in text from whatever source, retaining formatting if pasting from a Rich Text Editor.
Need some extra support? Get in touch with our expert team.